Galactic Regions are astrographical subdivisions of the Milky Way galaxy that were established by Universal Cartographics in December 3304 to aid in navigation, exploration, and the organization of Codex discoveries. There are a total of 42 Galactic Regions.[1] The two most important regions with respect to humanity are the Inner Orion Spur, which contains Sol and the vast majority of human civilization within the Core Systems, and the Inner Scutum-Centaurus Arm, which contains Colonia and the Colonia Region.
Galactic Regions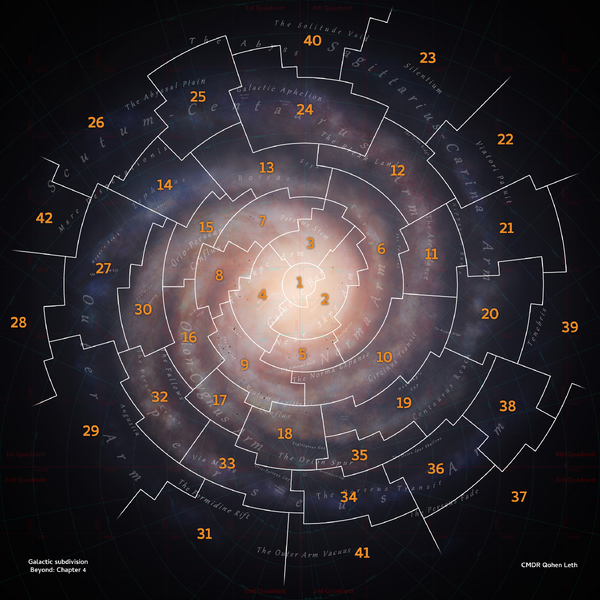 References
External Links
Community content is available under
CC-BY-SA
unless otherwise noted.