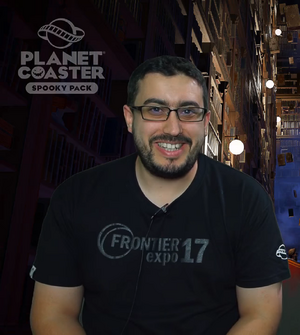 Zac Antonaci is the Director of Publishing at Frontier Developments. He joined the Elite Dangerous team in June 2015 as Head of Community. He is occasionally on the forums and at community events such as gaming conventions.[1]
Antonaci is a skilled Head of Community, Social Media and Marketing Communications with over 10 years experience managing global teams delivering significant success across multiple products and partners.[2]
References
Community content is available under
CC-BY-SA
unless otherwise noted.