Zorgon Peterson is a manufacturer of ships and equipment in the galaxy. They primarily specialize in producing small freighter and exploration vessels. It has been a fully-owned subsidiary of Faulcon DeLacy since 3126.
Products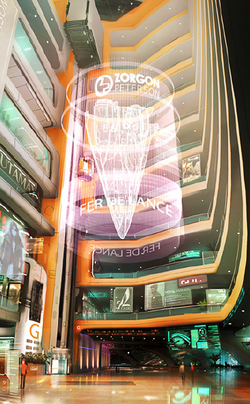 Aerospace
Automotive
Consumer Discretionary
Financials
Health Care
Industrials
Information Technology
Materials
Mega Corporations
Community content is available under
CC-BY-SA
unless otherwise noted.