Zorgon Peterson is a manufacturer of ships and equipment in the galaxy. They primarily specialize in producing small freighter and exploration vessels. It has been a fully-owned subsidiary of Faulcon DeLacy since 3126.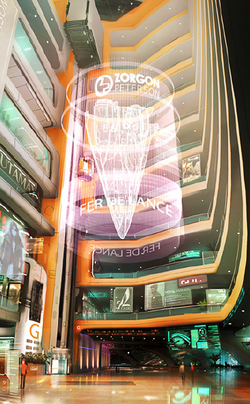 Aerospace
Automotive
Consumer Discretionary
Financials
Health Care
Industrials
Information Technology
Materials
Mega Corporations
Real Estate
Undefined
Braben
Peterson Group
William's
Community content is available under
CC-BY-SA
unless otherwise noted.